Dedication to Service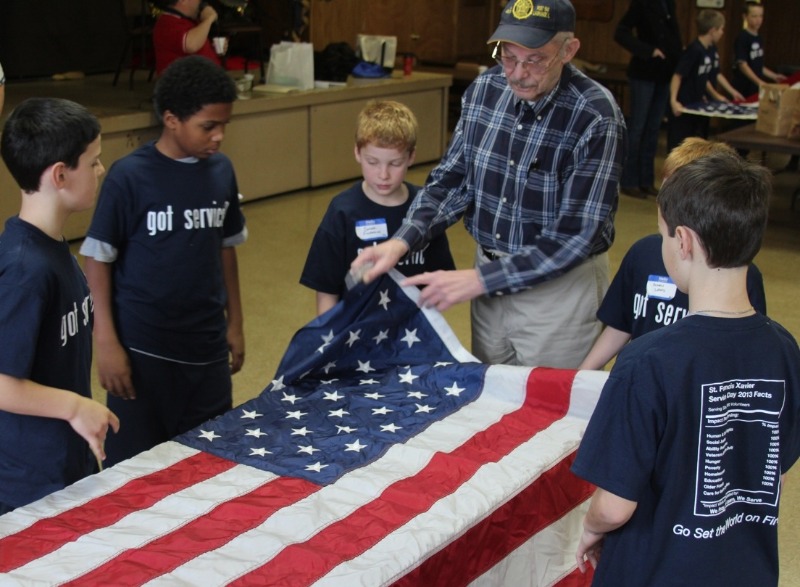 More than any other program or activity, our all-school Service Program exemplifies who we are as a school. In 2010, we won the Maxine Donahue Award, an award presented by the National Catholic Educational Association. Each year, all year, students are engaged with people and causes throughout the community to allow our them to fully understand the meaning of service. Not only strengthening the community and helping those in need, this program empowers our students to see the change they can affect.
Here's a peek into just what our Service Program looks like: SFX Service Day Celebration.
Each grade will focus on a theme and each theme has three components:
EDUCATION
TAKING ACTION
REFLECTION
Below is a list of the themes for each grade:
Preschool: Care for Living Things – God's Creation
Kindergarten: God's Creation
1st: Older Friends
2nd: Education
3rd: Poverty & Homelessness
4th: Hunger
5th: Veterans & Military Service Members
6th: Special Needs/Disabilities
7th: Human/Civil Rights
8th: Social Justice
This program also allows us to practice and live the school motto…
"We Pray, We Learn, We Serve"