Education & Formation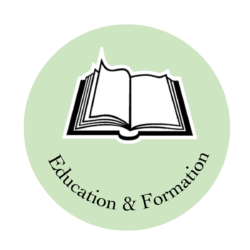 As our parish mission proclaims, "…We commit ourselves to live in communion with God, others, and all of creation to create a more just world through sacraments and worship, learning and service." The Education and Formation area of parish life focuses on deepening our relationship to God and one another, and growing in faith. This is a life-long commitment, and the parish provides opportunities for growth at every age.
These ministries and organizations promote the religious education of all members of the parish, at all ages.