Baptismal Banner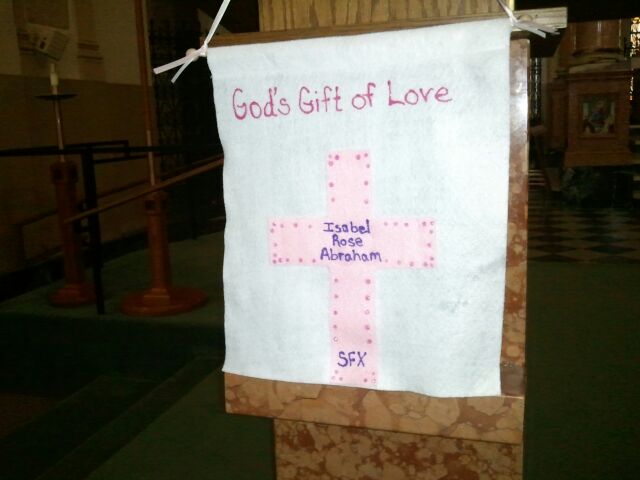 Description:
Members of this ministry make all the baptismal banners for parish baptisms. Each baptismal banner a special keepsake for the family.
Time Commitment:
The time commitment is variable according to the number of children being baptized, but requires all shopping for items, cutting, sewing, gluing and delivery of banners on a monthly or sometimes weekly basis. There are on average 25-35 children being baptized each month (on 2 Sundays), with fewer during the holidays. Any help that can be provided would be appreciated.
Please email Nikki Noonan or call 708-482-4561 if interested or for additional information.