Baptism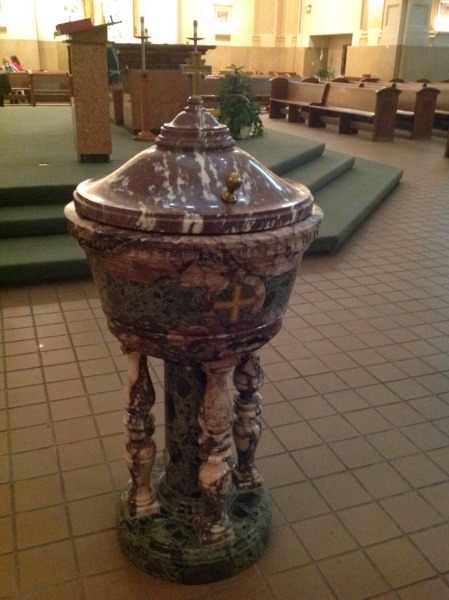 The Sacrament of Baptism signals the beginning of a person's special relationship with the Church. The Catholic Church welcomes people of all ages into our faith community–as a young child (Infant Baptism) or as an adult (the Rite of Christian Initiation of Adults, RCIA)
The love you feel for your child has moved you to seek baptism for your son or daughter. We welcome him or her into the Christian community with great joy! In seeking baptism for your child, you make a promise to serve as their first teachers in the faith and to journey with them. Through baptism, the Catholic Church commits to helping you nurture the relationship between your child and Christ, in the Catholic faith, throughout his or her life.
Please contact the parish office at 708/352-0168 to schedule your baby's baptism. Baptisms are generally held on the 1st and 3rd Sundays of the month at 1:30 pm. If this is your first child we ask that you attend a Baptism Preparation Class which is held on the 4th Thursday of every month at 7:30 pm.
The baptism ministry is coordinated by volunteers Matthew and Kathryn Kanzer. Please contact them at mkanzer@yahoo.com with any questions.
If you are an adult seeking baptism, please see information on our website regarding Becoming Catholic (RCIA).