ST. FRANCIS XAVIER SCHOOL, LAGRANGE, IL IS A TWO TIME RECIPIENT OF US DEPARTMENT OF EDUCATION'S EXEMPLARY HIGH PERFORMING NATIONAL BLUE RIBBON SCHOOL AWARD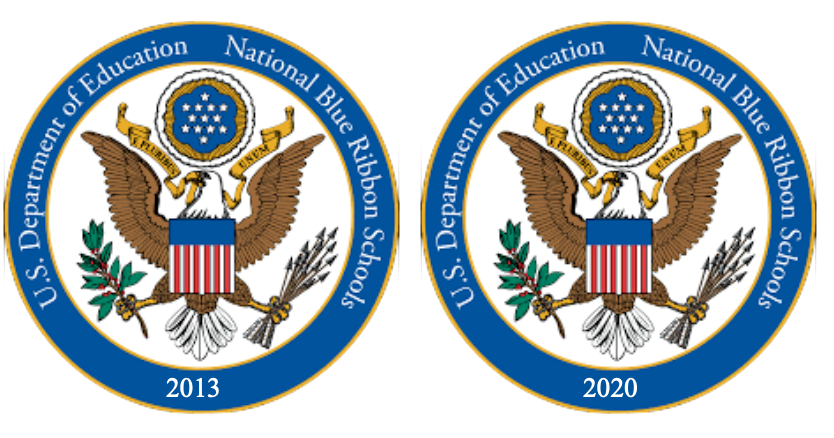 EXCITING ANNOUNCEMENT! On Thursday September 24, 2020, the United States Department of Education announced that St Francis Xavier School, LaGrange IL has been recognized as a 2020 EXEMPLARY HIGH PERFORMING NATIONAL BLUE RIBBON SCHOOL! St Francis Xavier School is thrilled to be a TWO time recipient of the National Blue Ribbon Award. We sincerely thank our highly skilled faculty and staff along with our supportive parent community for their dedication to our children. We Pray, We Learn, We Serve.
THE 2020-2021 SCHOOL YEAR AT ST. FRANCIS XAVIER SCHOOL, LAGRANGE, IL
CLICK HERE for SFX 2020-2021 Reopening Plan
CLICK HERE FOR 2020 1st Trimester eLearning Information

PROSPECTIVE FAMILIES - MAY WE PROVIDE YOU WITH MORE INFORMATION ON OUR SCHOOL?

CLICK HERE TO SUBMIT A PROSPECTIVE FAMILY INTEREST FORM. We will follow up with a digital Prospective Family Information Folder, and answers to your questions. We understand what an important decision this is. Our Advancement Director is here to help you every step of the way! You are welcome to view this website as an additional resource.

SFX hosted the 2020 SFX School Open House during Catholic Schools Week. It was exciting for our students and faculty to share the learning that goes on in our classrooms with current and prospective families. Families took Student Guided Tours, explored the many Extracurricular Activities and Sports in the Activity Fair, watched students, 1st grade and up, Computer Coding our Robots "Dot and Dash" in the Gym, listened to Alumni Presentations, spoke with Faculty and had the opportunity to and get a glance at what we do every day. We were told that it was informative, and fun, as all learning should always be! St. Francis Xavier Parish School provides students with academic excellence centered in the Catholic values of prayer, learning and service. https://vimeo.com/387727684

Please feel free to familiarize yourself with our school by liking and following current and past social media posts on Instagram @SFX.LG_SCHOOL, and Facebook https://www.facebook.com/SFX.LG/ . We also encourage you to see the creative ways that our school families remained united during eLearning by viewing the many SFX Family Connect Videos below! Questions? Please email Advancement Director, Mary Tassi: enrollment@sfxlg.org.

Families at St. Francis Xavier School connected in many special ways during the 4th quarter of 2020 eLearning. Optional Family Connect Activities brought smiles and comfort to SFX students, families and our community.
From the Students: Gratitude & Love to Our Teachers & Staff
From the Teachers: We Miss Our SFX Students and Families!