Summer Mission Trip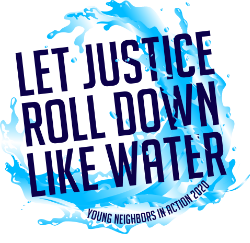 SUMMER 2020 MISSION TRIP
Detroit, MI June 21-26
This summer, the SFX Mission Trip will be to Detroit, MI through Young Neighbors in Action. YNIA is run through the Center for Ministry Development. Go here to see what you can expect from YNIA and here to see how YNIA works.
Dates: Sun June 21 6AM - Fri June 26 6PM.
Where: Detroit, MI.
Cost: The total starting cost is $572 for teens and $260 for adult chaperones. This covers all meals, transportation, lodging, program supplies, YNIA t-shirt, worksite supplies, program staff, administrative expenses, and supplemental insurance. There will be group fundraising to help lower this cost.
Who: Teens who will be sophomores, juniors, or seniors in high school or freshmen in college in the fall of 2020 and adult volunteer leaders! We have space for 12 teens and 3 adults.
Pre-trip meetings: TBD. Attendance at these meetings is crucial and expected.
Here you will find a general schedule for the week. Note: there is NO sightseeing scheduled as part of the mission trip.
If you have any questions, contact Elizabeth Cooley at ehcooley@me.com.
To sign up, fill out and sign the registration form and the code of behavior (there are separate ones for teens and adults). Turn these in to the rectory along with a $250 deposit to secure your spot.